June 02, 2020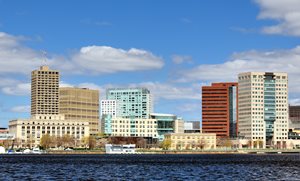 The COVID-19 pandemic has upended our day-to-day lives and impacted nearly every industry and sector in our communities. We are all focused on the health and well-being of ourselves, our families, and neighbors, as well as our financial and personal security.

 

A deeply troubling and unfortunate reality is that bad actors take advantage of these unsettled times to continue to scam people of all backgrounds, ages, and socio-economic levels. Now more than ever, East Cambridge Savings Bank is committed to safeguarding your personal information and protecting your privacy. We have a team of employees who monitor for fraudulent activity and we do all we can to stop these scams before they have a negative impact on our customers and your finances.

 

A particularly common scam currently taking place in Massachusetts is unemployment fraud. This scam that takes advantage of the high number of unemployment claims being filed with the State and tricks unsuspecting people to accept an illegitimate unemployment payment in their bank account. The scammer, having filed a false claim with a name and personal identifying information they have obtained illegally, then transfer the money to their own account. To prevent this scam, we carefully monitor incoming unemployment payments. You can read more about this scam in a recent NBC10 Boston story.

 

The Federal Trade Commission, the government agency tasked with protecting consumers, has a website dedicated to scams associated with the COVID-19/Coronavirus pandemic. You can visit that website and learn more here.

 

There are some simple steps we can all take to protect our information and finances and not fall victim to fraud. Monitoring your accounts through online and mobile banking, not accepting calls from unknown or unrecognizable phone numbers, and not sharing information such as your Social Security number or bank account information are all good practices to stay ahead of scammers and avoiding fraud.

 

If you have any questions or concerns about this topic, please do not hesitate to call us at 866.354.3272, email us at customerservice@ecsb.com, or speak with a bank employee.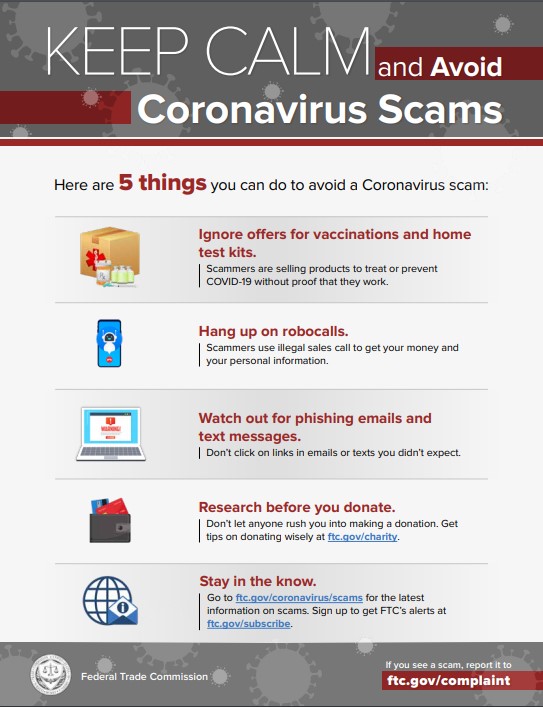 All copyrights for this article are reserved to news